THE DUKE OF EDINBURGH'S AWARD
Making a difference to other people's lives.
The Volunteering section of DofE
Volunteering is all about making a difference to other people's lives and use your skills and experience to help your local community. You can use this opportunity to become involved in a project or with an organisation that you care about. Perhaps you're interested in animals or conservation? Or you might like to work with older people or raise money for a cause that means a lot to you? From teaching children cyber safety to starting a local recycling campaign, the Volunteering section of your DofE enables you to give your time to help others and change things for the better.
You'll really put your heart into volunteering through your DofE. Like Kyle, many find this section the most rewarding and continue to volunteer long after achieving a DofE Award.
Volunteering with DofE - it's your choice...
When completing each section of your DofE, you should develop a programme which is specific and relevant to you. Here is a list of programme ideas that you could do or you could use it as a starting point to create a Volunteering section programme of your own.
Helping children
Helping children to read in libraries
Helping in medical services e.g. Hospitals
Helping older people
Helping people in need
Helping people with special needs
Tutoring
Young carer
Youth work
Campaigning
Cyber safety
Council representation
Drug & alcohol education
Home accident prevention
Neighbourhood watch
Peer education
Personal safety
Promotion & PR
Road safety
Animal welfare
Environment
Rural conservation
Preserving waterways
Working at an animal rescue centre
Litter picking
Urban conservation
Beach and coastline conservation
Zoo/farm/nature reserve work
Administration
Being a charity intern
Being a volunteer lifeguard
Event management
Fundraising
Mountain rescue
Religious education
Serving a faith community
Supporting a charity
Working in a charity shop
Dance leadership
DofE Leadership
Group leadership
Head student
Leading a voluntary organisation group

Girls' Venture Corps
Sea Cadets
Air Cadets
Jewish Lads' and Girls' Brigade
St John Ambulance
Scout Association
Air Training Corps
Army Cadet Force
Boys' Brigade
CCF
Church Lads' & Girls' Brigade
Girlguiding UK Girls' Brigade

Sports leadership
Music tuition
Need some inspiration? Download our volunteering ideas list.
Please help us make this page more visible by sharing it through your own social networks.
DofE Volunteering in action
Using volunteering skills to help others in your community 
Three further sections of the Duke of Edinburgh's Award
Contact The Caldecotte Xperience
The Caldecotte Xperience
George Amey Centre
Simpson
Milton Keynes
MK63AG
Real stories and contributions from young people, parents, staff, members and partners – inspiring young people to become inspiring young people. | All Stories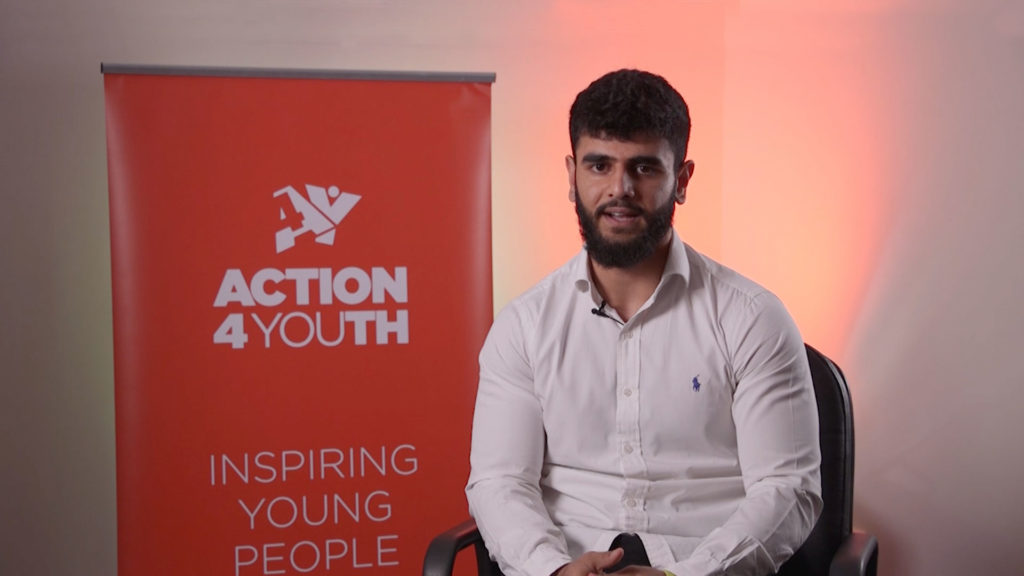 Action4Youth NCS has given young people like Shafiea the confidence to speak to everyone. This is Shafiea's story… "Before NCS I went to school, and I went to a boy's
| More