THE DUKE OF EDINBURGH'S AWARD
Registration for the planning, training for and doing a 3 day (2 night) qualifying Silver expedition.
What counts for your Silver Expedition?
For your Silver Expedition section, you are required to plan, train for and complete an unaccompanied, self-reliant expedition with an agreed aim. Prior to your qualifying 3-day expedition you must do the correct Silver level training relevant to your mode of travel.
Your expedition must be completed by your own physical efforts whether you choose on foot, by bicycle, by boat, by canoe or kayak or by wheelchair. Your route should also be a continuous journey.
Action4Youth Silver Expedition Programme
Our 2021 silver programme is a comprehensive package that includes all training, the 2 expeditions required and, unlike other expedition providers, all transport to and from the expedition locations. There are no other hidden costs.
For direct entrants the programme also includes a 2 day training weekend and a certificated first aid course which are required prior to the expeditions.
The training weekend and first aid course are not required for those who already have already been awarded their bronze certificate and have given us sight of it. They will however, have to attend route planning.
Our Silver Walking Expedition package includes
Please help us make this page more visible by sharing it through your own social networks.
Action4Youth Silver Expedition Programme Dates 2023
PACKAGE

ACTIVITY

DATE

TOTAL COST

REGISTER

SILVER EXPEDITION FOR WEBBER INDEPENDENT SCHOOL PUPILS

Training

15 - 17 April 2023

£275

Register Here

Qualifier

1 - 3 June 2023

SILVER EXPEDITION FOR WADDESDON SCHOOL PUPILS

Training

1- 3 June 2023

£275

Register Here

Qualifier

26 - 28 July 2023

SILVER EXPEDITION

Training & Practice: Milton Keynes

11 - 13 April 2023

£280

Register Here

Qualifier: Chilterns

19 June - 1 July 2023

SILVER QUALIFIER ONLY

Qualifier: Chilterns

29 June -1 July 2023

£130

Register Here

SILVER / GOLD QUALIFYING EXPEDITION FOR WALTON HIGH SCHOOL PUPILS

Qualifier

23 - 26 October 2023

£195

Register Here
PACKAGE

ACTIVITY

DATE

TOTAL COST

REGISTER

SILVER EXPEDITION

Training & Practice

2nd - 4th April 2022

£275

Register Here

Assessment: Chilterns

1st - 3rd June 2022

SILVER EXPEDITION

Training & Practice: Milton Keynes

1st - 3rd June 2022

£275

Register Here

Assessment: Chilterns

29th - 31st July 2022

SILVER EXPEDITION

Training & Practice: Milton Keynes

20th - 22nd August 2022

£275

Register Here

Assessment: Chilterns

22nd - 24th October 2022

WADDESDON SCHOOL SILVER EXPEDITION - For Waddesdon School Pupils Only

Training & Practice

3rd - 5th June 2022

£260

Register Here

Assessment:

22nd - 24th July 2022

SILVER CANOE EXPEDITION - For Walton High School pupils only

Training: Caldecotte Xperience

30th May 2022, 09:00 - 17:00

£270

Register Here

Practice: Caldecotte Xperience

11th & 12th June 2022, 09:00 - 17:00

Final Expedition: Cambridge River Ouse

16th, 17th and 18th June 2022, 08:00 - 18:00
Real stories and contributions from young people, parents, staff, members and partners – inspiring young people to become inspiring young people. | All Stories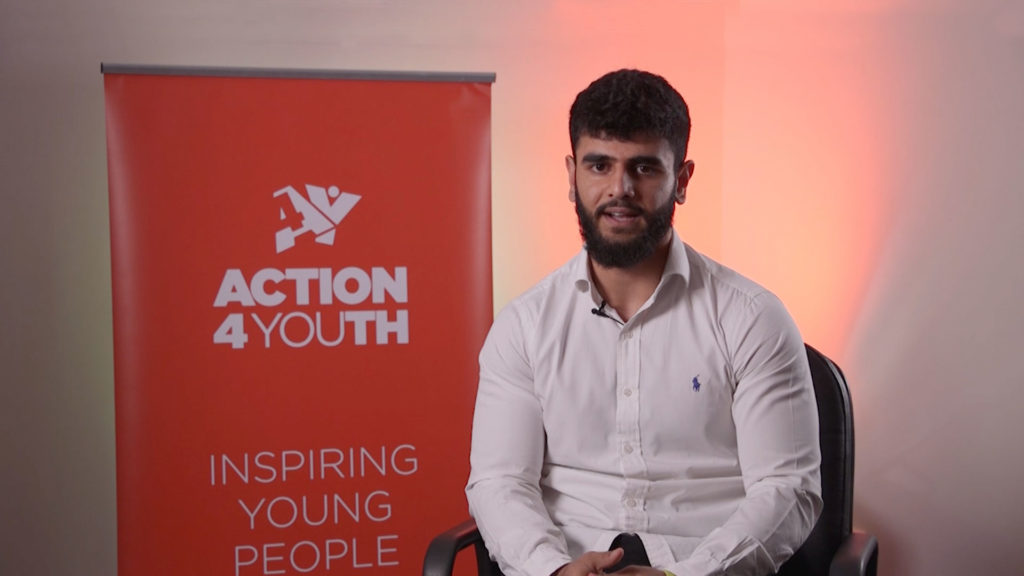 Action4Youth NCS has given young people like Shafiea the confidence to speak to everyone. This is Shafiea's story… "Before NCS I went to school, and I went to a boy's
| More