Youth Mentoring Programmes | Employment & Enrichment Programmes
YOUTH MENTORING PROGRAMME
An innovative programme from Action4Youth providing early intervention, mentoring, support and guidance for young people aged 12-15 who may be at risk of falling into anti-social behaviour.
What is the Youth Mentoring Programme?
It's a free mentoring programme for young people aged 12-15 years that will identify, understand and help teenagers to find focus. Built around 1:1 and group sessions that will help and encourage each individual to stay on track and fulfil their potential. 
How does Youth Mentoring Programme support young people?
Every young person deserves the best possible start in life, and when there is a lack of focus or direction it becomes difficult to achieve real potential. Youth programmes like youth mentoring and enrichment programmes can deliver crucial support, encouragement and guidance to young people needing that extra help.
Mentoring programmes where the young person gets direct interaction with a mentor on a 1:1 basis is proven to generate the best results with trust-based relationships. Group sessions also help achieve trust in the mentoring relationship, but also encourages greater confidence.
Our innovative youth programmes are run where each session will aim to achieve an understanding of the needs of each young person and explore positive interests that will engage them and provide them with a new focus.
It will explore and develop coping skills and build resilience which will not only improve their quality of life but also establish a positive mindset that will enhance their confidance and future opportunity to achieve their potential.
Enrichment programmes and employability programmes connect young people with positive pathways
Helping young people to stay on track and begin to fulfil their potential is the desired outcome of the Youth Mentoring Programme. It will signpost and connect them into positive pathways, engaging with the local network of youth clubs and relevant organisations that can support their individual interests and provide a safe, ongoing and stimulating outlet for their abilities. 
The long term future impact of the programme can be significant for the individual, particularly as each 1:1 support session provides tailored pathways with either an enrichment programme or employability programme, or both.
Youth projects at the heart of youth mentoring
To help identify a focus for a young person, The Youth Mentoring Programme is designed to encourage engagement in local networks including youth groups and clubs. Where possible youth projects suitable to the abilities of the individual provide heightened sense of achievement and lasting results.
For further information on our Youth Mentoring Programme including referrals, youth projects, enrichment programmes and employability programmes please call us on 0300 003 2334 or email [email protected] 
Referrals
If you know of someone you feel would benefit from this programme and the 1:1 mentoring support and encouragement it will provide, please contact Action4Youth and we will begin the referral process.
Call 0300 003 2334 or email

[email protected]
Please share this page to help us become even more visible to young people 
Real stories and contributions from young people, parents, staff, members and partners – inspiring young people to become inspiring young people. | All Stories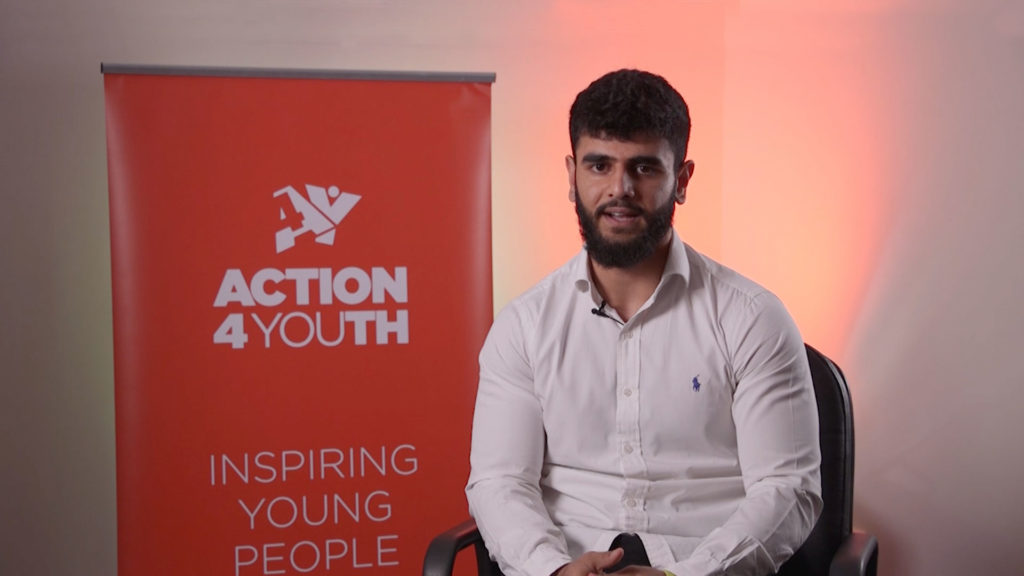 Action4Youth NCS has given young people like Shafiea the confidence to speak to everyone. This is Shafiea's story… "Before NCS I went to school, and I went to a boy's
| More