NCS Programme by Action4Youth
Action4Youth is proud to deliver the NCS UK programme in the Aylesbury Vale Area.
National Citizen Service (NCS) - your chance to explore, be inspired and find your passion
National Citizen Service is a life-changing programme open to all teenagers aged 15-17 to discover who they are and what they can do. The NCS programme is your chance to explore, be inspired and find your passion, just like over 500,000 young people who have already taken part.
NCS is a four-phase programme specifically designed to provide you with all sorts of new experiences. Whether you're a daredevil or creative genius, talkative or more reserved, you'll be surprised by how much you're actually capable of, coming away with a host of new skills and bags of confidence.
If you want to boost your UCAS statement or CV, meet incredible people, get your voice heard and have a lot of fun while you're at it, then NCS is for you. It provides young people with the opportunity to challenge themselves, overcome some of their fears and develop their team work, leadership and communication skills.
The programme shows young people the significant impact they can make by getting involved in their local community via social action projects.
Action4Youth is proud to deliver the National Citizen Service for all teenagers in the Aylesbury Vale Area
Action4Youth delivers NCS
Over half a million young people have said YES to NCS
What is the NCS programme all about?
The National Citizen Service is the flagship Government initiative aimed at 15 to 17 year olds which offers the chance to take part in a programme that is challenging, fun and develops skills and confidence.
NCS seeks to promote:
Action4Youth offer 2 NCS programmes per year. We run a 3 week summer open programme and, in partnership with Aylesbury College, a shorter 2 week programme in Autumn.
Course graduates are formally awarded their certificates at our annual graduation and awards ceremony every September in front of family and friends at Aylesbury Waterside Theatre.
NCS UK for teenagers in the Aylesbury Vale area
If you have what it takes to succeed in new challenges, embrace new experiences and make your mark on the world the NCS UK programme is ideal for you. Run by Action4Youth in the Aylesbury Vale area we are here to help you on your journey. If you're aged 15-17, come and prove what you're capable of achieving.
Need more information?
For more information email us at
[email protected]
or call one of our NCS team on 0300 003 2334.
NCS Summer Programme 2019
Delivering the National Citizen Service in the Aylesbury Vale Area
Real stories and contributions from young people, parents, staff, members and partners – inspiring young people to become inspiring young people. | All Stories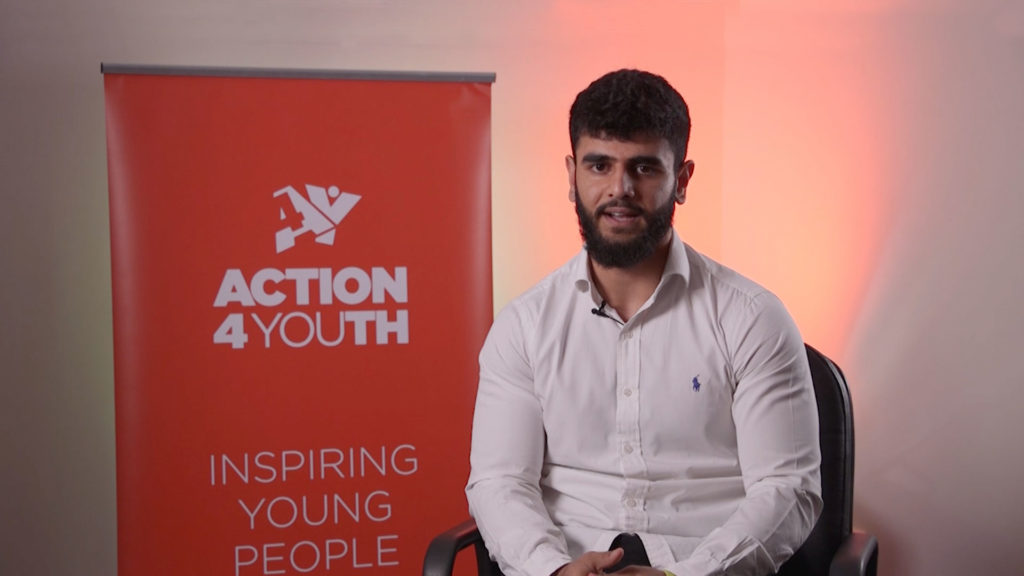 Action4Youth NCS has given young people like Shafiea the confidence to speak to everyone. This is Shafiea's story… "Before NCS I went to school, and I went to a boy's
| More